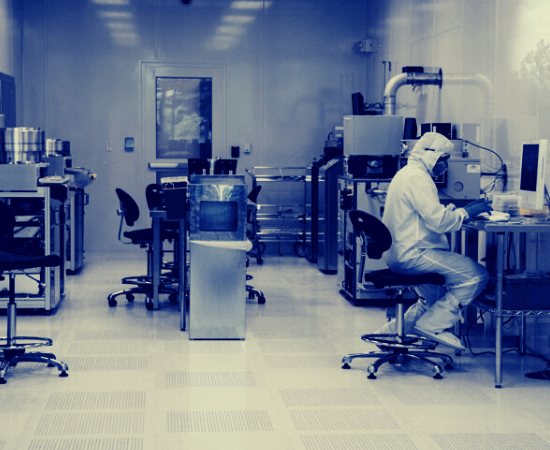 The Utah Nanofab brings together experienced researchers, engineers and scientists with backgrounds in nano-fabrication, nano-scale surface analysis, and industrial process design.
HOW IT CAN HELP
The Lab provides core services in Surface Analysis and Nanofab Process Development.
DETAILED DESCRIPTION
Surface Analysis Lab
The Surface Analysis Lab is the Utah Nanofab's analysis branch. It is home to the 5,000-square-foot microscopy suite containing optical, electron, and ion microscopes.
Utah Nanofab Cleanroom
The Utah Nanofab Cleanroom is the Utah Nanofab's fabrication and process design branch. Our class 100/1000/10,000 cleanroom provides world-class equipment for lithography, deposition, etching, packaging, and more.
HOW MUCH DOES IT COST?
Dependent on Scope of Work
WHAT CAN I EXPECT?
We would be happy to talk with you and your organization about how we can provide access to the tools or experts you need to engineer successful and reliable fabrication processes. Please browse our processes page at: https://www.nanofab.utah.edu/processes
or contact our staff to find out more.
HOW TO GET STARTED
Contact the staff at: https://www.nanofab.utah.edu/lab-staff/#process
Download PDF
Download PDF